1. Not easy to damage. Compared with wine boxes, wine bags are not the kind of strong wine packaging products that are formed by pressing paper materials and equipment. They are made of velvet, linen and canvas and have soft bag characteristics Thing. Therefore, in the case of being squeezed, pulled or externally pinched, the wine bag can tightly wrap the bottle inside to protect the bottle from damage. However, wine boxes are prone to cracking and structural deformation due to the limitation of the raw materials.
2. Puncture resistance. Because the wine box is a rigid structure packaging, it is very easy to be punctured when using a needle or other sharp objects for puncture. However, a wine bag packed with a knitted material can better prevent this puncture situation.
3. Waterproof. Because the popular wine boxes in the wine packaging market currently use paper as the main raw material, it is very easy to cause deformation, damage, or the surface of the wine box to fester when it encounters water. The promotional 6 bottle wine tote bag does not occur in this way, and it only needs to be dried out in good weather conditions to ensure normal use.
4. Good packaging effect. In addition to the above points, the wine bag and wine box can be dressed with spraying equipment and printed on the winery's graphic information. But as far as hand feel is concerned, wine cloth bags give people a soft feel, and they have their own advantages in packaging effects.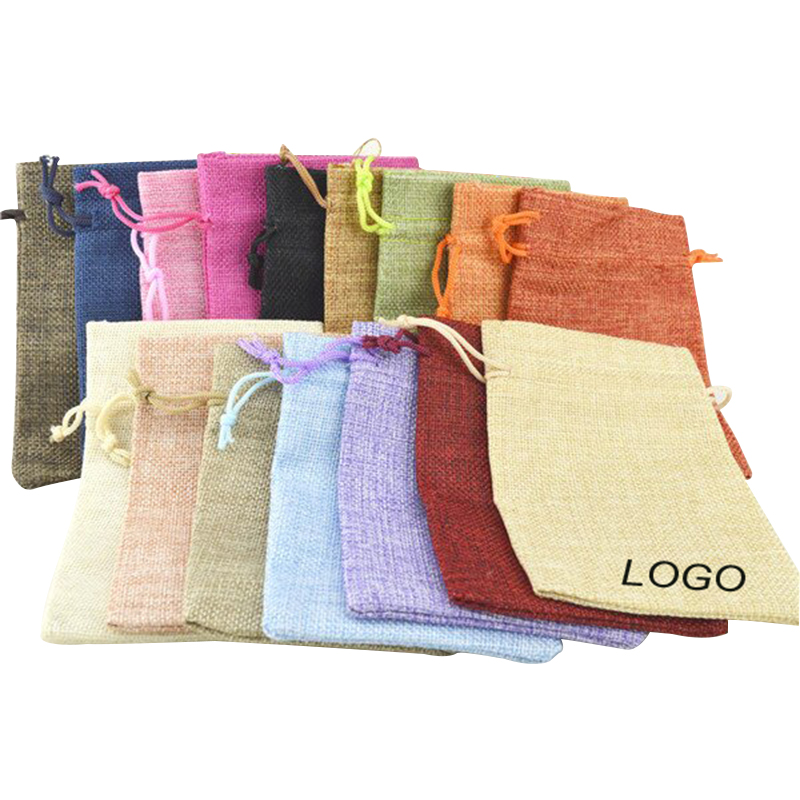 Tote Burlap Bags
It is precisely because of the so many packaging advantages of non-woven wine bags that it is now increasingly used in the wine packaging market.
Wine bags are mainly used for packaging wine bottles, but the effects of different fabrics are not the same. There are more velvet bags, tote burlap bags, and some silk wine bags.
Bags are also widely used in China, such as sanitary ware packaging bags, rice bags, stationery bags, watch bags, and other industries. So how to design a beautiful cloth bag and wine bag, generally need to pay attention to the following points. :
First, do a good job or product positioning;
If it is new, then it is necessary to think about positioning, the value proposition to be transmitted, and tonality. If it is an old-new product, it is necessary to think about what grade to do, whether it is different from the original product's bag design, whether it is product upgrade, product supplement or product innovation.
Second, find a good target consumer group;
Needless to say, designing a canvas bag must assume a target object, and think about what the core consumer group is, as well as the values and aesthetic taste of the core consumer group. Whether it is right or wrong, you must set a hypothetical consumer based on the consumer insights you set, according to the consumer insights, good or bad, aesthetic taste, and buying habits. Your goal is to do for this virtual consumer. An ideal canvas bag so that your canvas bag design has a soul.
Cloth bags and wine bags use a simple and simple design, exquisite workmanship and interesting details to create a living canvas bag, which spreads a pleasant and comfortable user experience and a positive mature attitude.